yorkie, yorkie, yorkshire terrier, Yorkies, West Virginia, Yorkshire Terriers, Golden Retrievers, Maplewood Kennel, West Virginia, golden retriever Puppies, Breeder yorkie puppiesyorkie yorkie yorkie yorkie

We are located in the beautiful Appalachian Mountains of North Central West Virginia. Just a short drive from Morgantown and Oakland or an enjoyable afternoon trip from Pittsburgh or Cumberland.

We are dedicated to producing HEALTHY, HAPPY,

 WELL ADJUSTED puppies for FAMILY homes. We 

have 14 acres of fields and woods to run and explore 

with 2 large ponds to swim and a warm cozy lap to 

curl up in to take a nap. Our puppies are well socialized 

and raised in our home since birth. They are given lots of LOVE and ATTENTION from every member of our family.  Our puppies are bred for country or city life. All of our babies are examined by a licensed verterinarian and given a written health certificate and guarantee.

We Pride Ourselves on producing Loving, Happy, Healthy, 

well adjusted puppies. We do not breed just for pets. We 

also have working and show dogs. We occasionally have 

other puppies available and Breeder referrals. References

available. Please e-mail or call (304-329-4138) for availability.

 WE SHARE OUR HEARTS AND HOME WITH 3 WONDERFUL BREEDS.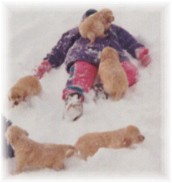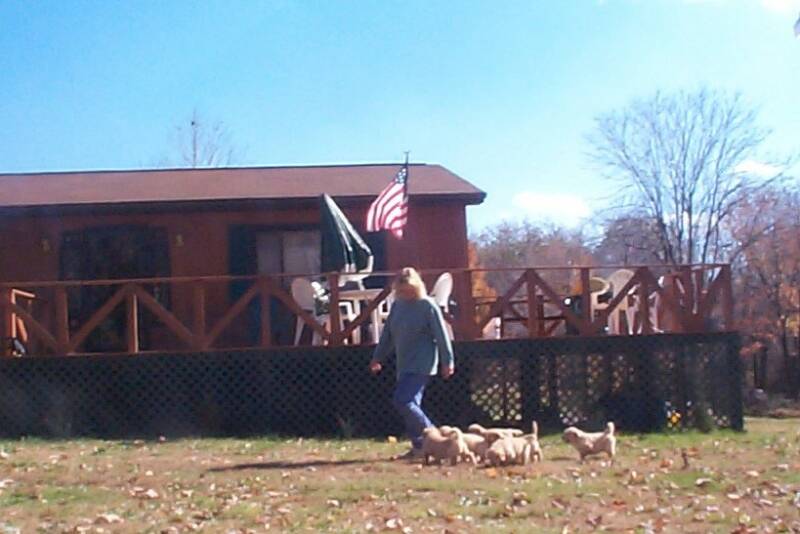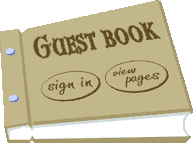 Thank you for visiting

Please sign our guest book

THINK BEFORE YOU ADOPT

Do I Go Home Today? 

My family brought me home cradled in their arms.

They cuddled me and smiled at me and said I was full of charm.

They played with me and laughed with me and showered me with toys.

I sure do love my family, especially the girls and boys.

The children loved to feed me, they gave me special treats.

They even let me sleep with them - all snuggled in the sheets.

I used to go for walks, often several times a day.

They even fought to hold the leash, I'm very proud to say.

These are the things I'll not forget - a cherished memory.

I now live in the shelter-without my family.

They used to laugh and praise me when I played with that old shoe.

But I didn't know the difference between the old ones and the new.

The kids and I would grab a rag, for hours we would tug.

So I thought I did the right thing when I chew the bedroom rug.

They said that I was out of control, and would have to live outside.

This I did not understand, although I tried and tried.

The walks stopped, one by one; they said they hadn't time.

I wish that I could change things, I wish I knew my crime.

My life became so lonely, in the backyard, on a chain.

I barked and barked all day long to keep from going insane.

So they brought me to the shelter but were embarassed to say why,

They said I caused an allergy, and then they each kissed me goodbye.

If I'd only had some classes, as a little pup.

I wouldn't have been so hard to handle when I was all grown up.

"You only have one day left." I heard the worker say.

Does that mean I have a second chance?

Do I go Home today? 

                                  Dog, My Friend

When God had made the earth and sky, the flowers and the trees. He then made all the animals and all the birds and bees. And when his work was finished, and not one was quite the same. He said "I'll walk this Earth of mine and give each one a name". And so he travelled land and sea, and everywhere he went, a little creature followed him, until it's strength was spent. When all were named upon the earth, and in the sky and sea, the little creature said "Dear Lord, there's not one left for me". The Father smiled, and softly said "I've left you to the end, I've turned my own name back to front, and called you 

                                 "Dog, my friend".